Freshtival in Enschede - Bustour
Freshtival in Enschede - Bustour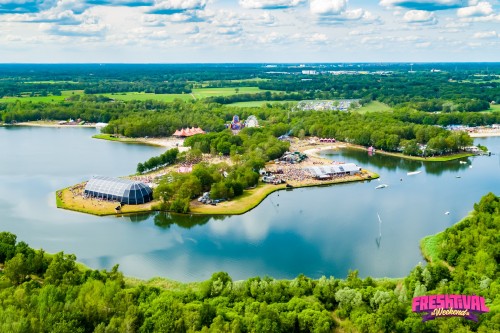 17. - 19. Mai 2024
12:00 - 23:59 Uhr
Outdoor
Mehrtägiges Event
Recreation The Rutbeek
Enschede
Wo findet das Freshtival statt?
Das Freshtival findet auf dem Gelände des Recreation The Rutbeek statt und ist ein mehrtägiges Outdoor-Event. Die Adresse ist: Recreation The Rutbeek, Jacobsrietweg 182, 7546 RG Enschede, Niederlande
Wann findet das Freshtival statt?
Das Freshtival findet von Freitag, den 17. - 19. Mai 2024 statt.
Freshtival Anreise
Buche jetzt unsere Bustour zum Freshtival und lass dich klimafreundlich mit dem Bus nach Enschede bringen.
Was ist das Mindestalter beim Freshtival?
Einlass beim Freshtival ist ab 18 Jahren.
Freshtival Tickets
Tickets für das Freshtival haben wir aktuell leider nicht im Angebot. Diese erhältst du direkt beim Veranstalter.
Mit dem Bus zum Freshtival
Selbst fahren ist keine Lösung
Du hast Bock auf die nächste Ausgabe vom Freshtival, weißt aber noch nicht, wie du hinkommen sollst? Die Bahn ist unpünktlich, der Mietwagen zu teuer und mit dem eigenen Auto nach Enschede ist auch keine Option. Spar dir den Stress und lass dich von uns mit dem Bus nach Holland bringen.
Party schon im Bus
Bei uns musst du auf keinen Drink verzichten. Bei unserer Bustour zum Freshtival bist du unter Gleichgesinnten und die Party beginnt schon im Bus. Wir sorgen für die volle Dröhnung EDM, House und Techno schon während der Fahrt. Unsere Partybusse sind der perfekte Ort, um mit Freunden zu feiern und neue Leute zu treffen.
Wir holen dich ab
Du willst wissen, was das Beste ist? Dein nächstes Freshtival startet mehr oder weniger direkt vor deiner Haustür, denn mit mehr als 90 Abfahrtsorten gibt es sicher auch in deiner Nähe eine Partybusse Haltestelle. Wir fahren dich aber nicht einfach nur nach Enschede und lassen es damit gut sein, nein, wir bringen dich auch sicher wieder nach Hause.
Worauf wartest du also noch? Buche jetzt deine Bustour zum Freshtival