Beschreibung & Preise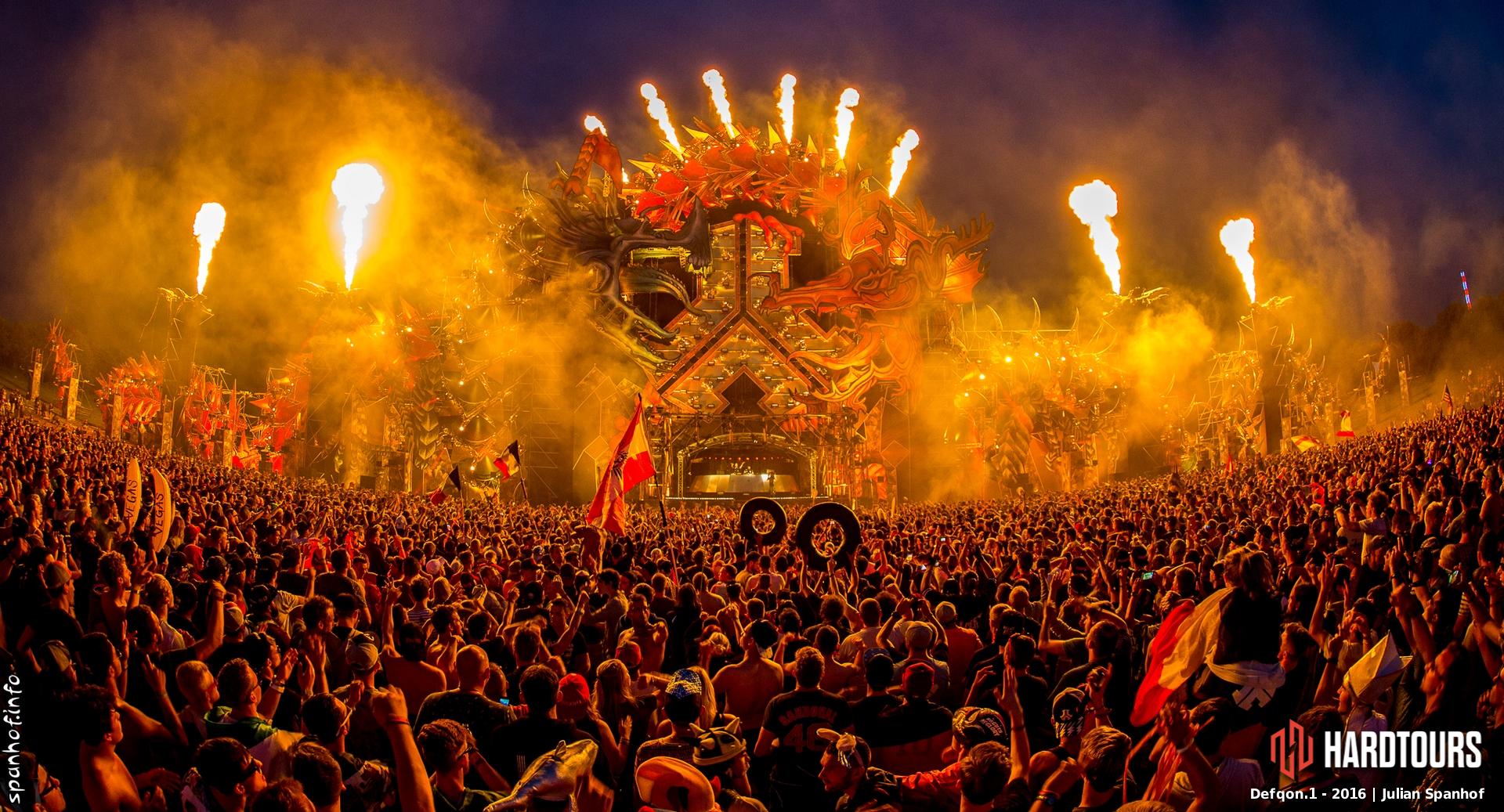 ---
..:: TICKET PREIS ÜBERSICHT ::..
Im Preis der Abfahrtsorte inbegriffen sind die Hin- und Rückfahrt
Eintrittskarte kann alternativ hinzugefügt werden!
Weekend Ticket: 134,50€ + Vvk Gebühren (Ausverkauft)
Weekend Ticket + Friendscamp:

144,50€ + Vvk Gebühren

(ausverkauft)
Garantiert Originale Eintrittskarten
Bus einzeln Buchbar: Ja
Karte einzeln Buchbar: Nein
Friendscamp einzeln Buchbar: Nein
Hinfahrt: Siehe Abfahrtsortwahl
Ankunft: Freitag Mittag
Rückfahrt: Montag vormittag
Die Vorverkaufsgebühren (Vvk) setzen sich zusammen aus + 4,75 € PayLogic und + 5,25 € Hardtours vvk Gebühren.
---
Hardtours & Feierreisen Friendscamp! (Ausverkauft)
Mit Freunden zusammen Campen?

Eigenen Abgesperrter Bereich

10 € Pro Person ( Ausverkauft )

Mindestens 6 Picnic tables

Hardtours & Feierreisen Dekoration (Fahnen)

Ausreichend Platz für Zelt
---

Weekend Ticket beinhaltet:
Drei Nächte auf dem Defqon.1 Camping

Pre Party (The Gathering) Freitag von 20.00 Uhr bis 1.00 Uhr.

Festival Tag 1 – Samstag + Power Hour + The End Show

Festival Tag 2 – Sonntag + The Closing

Zutritt zu den Festival After-Hour-Partys in der BLUE und der ORANGE
Wir freuen uns auf Deine Buchung und stehen Dir sehr gerne für Rückfragen zur Verfügung.
Line Up
Trailer u.o. Aftermovie
Camping u.o. Hotel